Canon CL-811 Color Original Ink Cartridge
Canon CL-811 Color Ink Cartridges

Print high resolution crystal-clear pictures for your projects or office assignments with the Canon CL 811 colour ink cartridge.
This Canon colour ink cartridge is made from advanced dye based compatible ink that gives you a long-lasting effect and will surely impress your seniors.
It is compatible with a variety of Canon printers, like the Pixma MP245, Pixma MP486, Pixma MX328, Pixma MP287 and many more.
You can also print the most gloriously coloured pictures of bright birds, ornamental flowers, wedding pictures and other multicoloured images.
This colour ink cartridge for printer can be used at home and offices as well.
Compatibility Models
- PIXMA iP2770
- PIXMA iP2772
- PIXMA MP245
- PIXMA MP237
- PIXMA MP258
- PIXMA MP287
- PIXMA MP486
- PIXMA MP496
- PIXMA MP497
- PIXMA MX328
- PIXMA MX338
- PIXMA MX347
- PIXMA MX357
- PIXMA MX366
- PIXMA MX416
- PIXMA MX426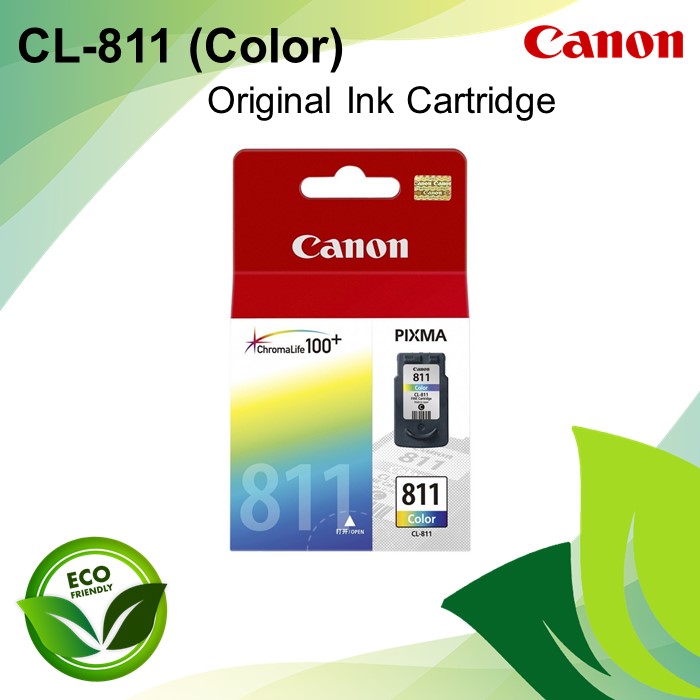 WHAT'S INCLUDED
What's in the box
1 x Canon CL-811 Color Original Ink Cartridge